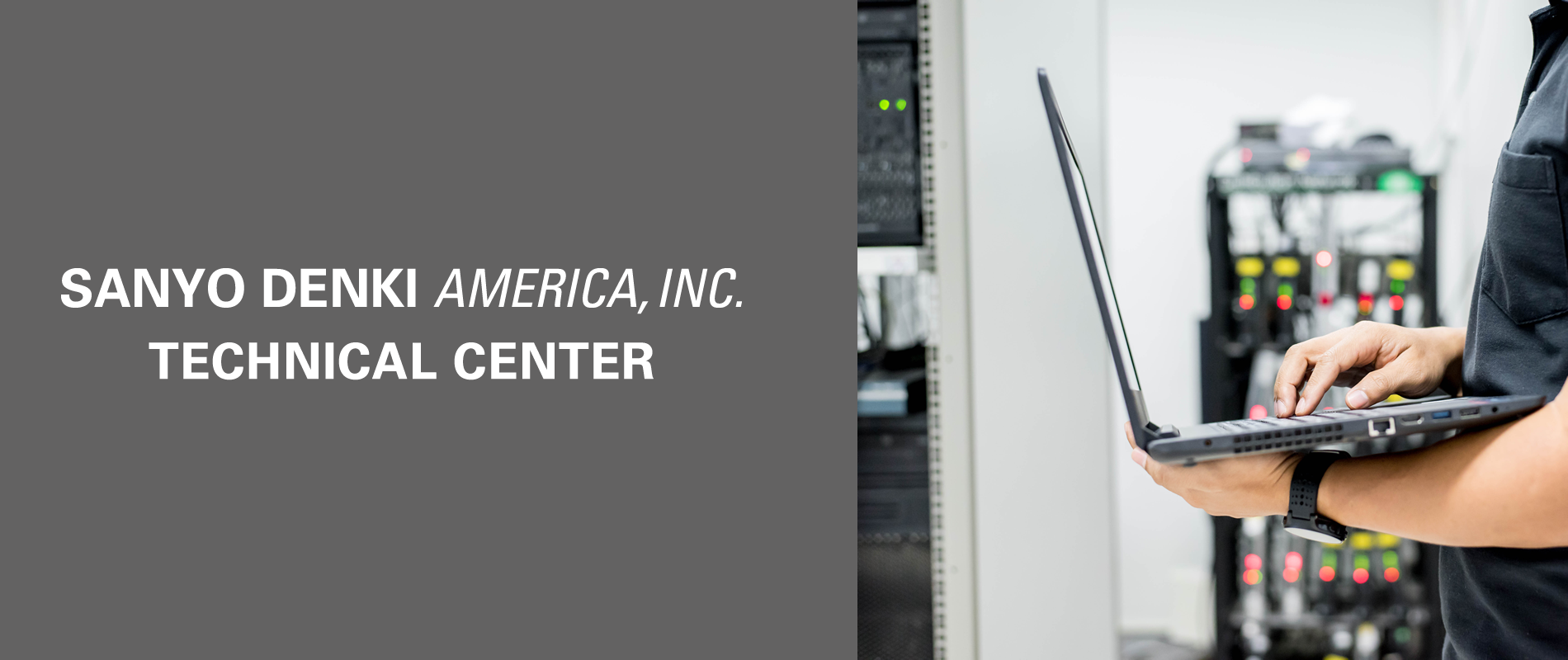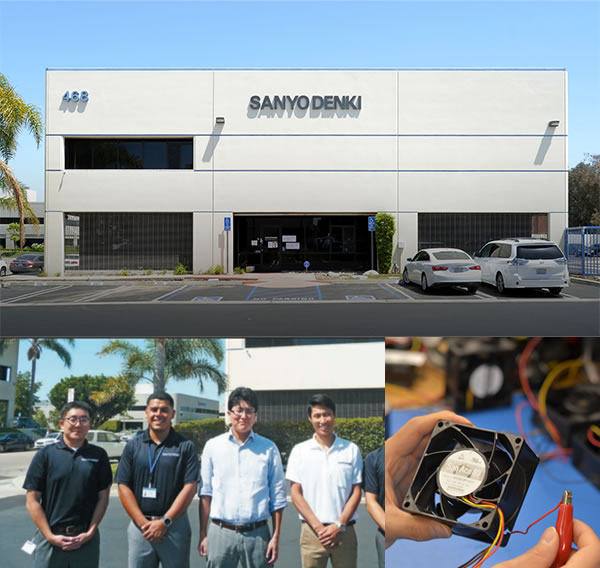 Application Engineers at Technical Center in Torrance, California
SANYO DENKI AMERICA Inc.
TECHNICAL CENTER
468 Amapola Avenue, Torrance, CA 90501 | TEL: (800) 905-7989
SANYO DENKI AMERICA Inc.'s Engineering Lab is located in Torrance, California. Technical services for a wider variety of applications are available domestically in the U.S.
Please contact us through your local Sales Representative for inquiries or to schedule an appointment. Our experienced application engineers provide support at Sanyo Denki America Technical Center, as well as our sales engineers in the field.
Please feel free to contact us through your local sales representative, or via contact form. We hope to support your project soon.
Customer Testimonials

The engineering staff showed me how 3 fans, when configured correctly, would perform better in my chassis than the 4 fans I was purchasing, I got more airflow, less noise and saved money!

A lab full of fans, two Design Engineers and an acoustic chamber, what else could you ask for, thank you Sanyo Denki.

I flew in from Denver with several engineers and two of my chassis. One week later Greg Tamashiro had helped us optimize our designs and increase our airflow, he was a pleasure to work with and very knowledgeable.

We brought one of Sanyo Denki's competitors fans to their lab to find out who had the quieter fan. Sanyo Denki tested both fans in their semi-anechoic chamber right in front of us. Before you ask, Sanyo Denki fan was not only quieter but also had better sound quality.
Available Equipment at Technical Center
Airflow tester (PQ chamber)

Air flow vs. Static pressure
Air flow vs. Current
Air flow vs. Power
Air flow vs. Speed
Air flow vs. Efficiency
System impedance curves
Design/System evaluation

Sound proof room and sound meter

Voltage vs. Sound
Speed vs. Sound
PWM Duty vs. Sound
Sound FFT analysis
Available under customer's requested condition

Thermal chamber

Temperature related evaluation using thermal chamber

High and low temperature performance
Custom profiling of temperature curves over time
Power ON and OFF of fan inside chamber at required profile timing

3D printer

Manufacture and evaluate various option for customer application for better properties results (i.e. airflow, noise reduction, etc.)
Feedback prior to customer pre-design process




Vibration analyzer and FFT Analyzer

FFT analysis
Vibration analysis
Noise analysis




Oscilloscope and Others

Motor performance check
Current, Speed, Waveform, Sensor signal, etc.
PWM performance test
Temperature rise of the electrical parts and winding test



Support Cases
Technical Center Support Case 01:
Design 3D models and make a comparison of performance with different grille design

Sanyo Denki America Technical Center has a capability of creating various 3D Models to simulate the performance.

Based on customer's grille design, 3D models of slightly different versions were made to compare the performance, to see which scenario brings the performance.

The PQ characteristics were improved by changing the shape of the grille, so the power, sound, etc. can be minimized for the same amount of air flow.
Technical Center Support Case 02:
| | |
| --- | --- |
| Selecting the Best Fan in a System | |
1) Measuring impedance in system.

2) Determine what airflow is required.

3) Layout airflow-static pressure curve onto system impedance.

4) Finalize different fan options.

5) Measuring vibration and sound. (Optional)

6) Additional support.
Technical Center Support Case 03:

Servo Systems - Software Support

1) Programming support.

2) Software debug.

3) Parameter setting.

4) Support selecting the best servo product.

5) Test the customer's program using actual device.